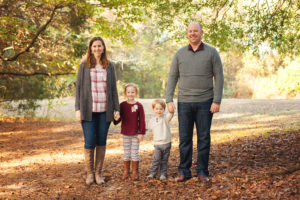 Many times before my family sessions, I'll get the same question asked to me, "What do you suggest we wear?"and some people will send me pictures of outfits and I'll give my feedback.  While I am no fashion expert or stylist, I know what will look best in a portrait, and how to balance everyones outfits to blend yet coordinate.  Over the years I have helped countless families, and also styled my family, for various seasons, the two most popular being spring and fall.  I have gathered together some of my favorite looks from these families, and the best tips I know, to help you flawlessly (and easily) style your family for your next session.
Tip #1: DON'T TWIN IT.
So I have to be honest here and tell you I totally twinned it with my husband.  When we first moved back to VA after he left the Marine Corps, we were so busy moving in to our house and trying to get settled for our first baby to arrive, we didn't know where to begin searching for a professional newborn photographer.  So, like most families do, we ended up at Portrait Studio in Walmart.  Boy do I regret that (I'll have that story to come later).  When we chose the outfits, I thought, "Why don't we both wear white shirts?".  I slap myself on the forehead every time I think about saying that.  We put our son in red, and it really looked so strangely styled I really question how sleep deprived I was at the time ha!  When people match, all the colors blend, and white on everyone looks washed out.  The objective is to coordinate but not directly match.  Don't be afraid of color either!  Variations of the same color family are a GREAT option if you don't like patterns.  Here is our portrait from that day.  (insert eye roll emoji here)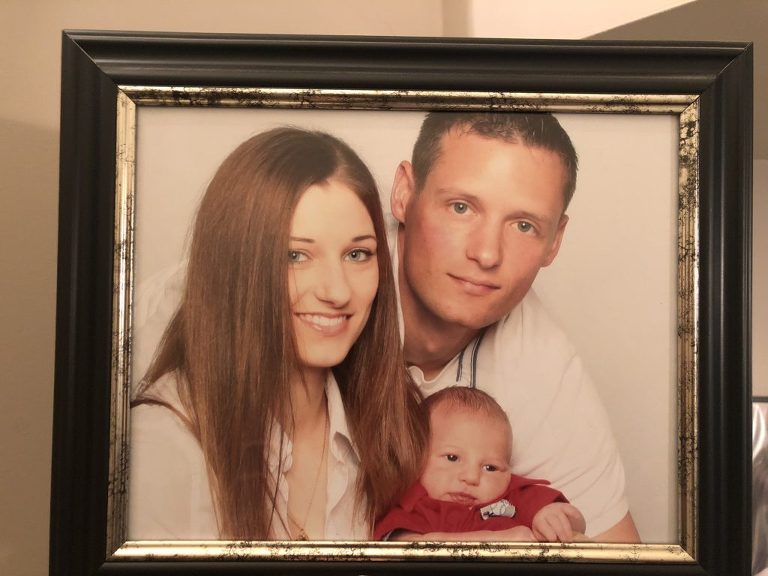 Great example of coordinating without patterns: https://www.pinterest.com/pin/524247212856655284/
Tip #2: JUST SAY NO TO NEON.
You're probably wondering why I just told you not to be afraid of color, and now telling you to stay away from colors too bright. Well, there is only one reason and it's a simple one, bright colors reflect.  When you were a kid, did you ever put a buttercup weed under your chin to see if it turned your chin yellow? This is the exact same thing. Bright colors not only reflect against your skin, but the people standing next to you.  This goes for some reds too.  I have seen several clients and family wear a bright red, and the fabric almost appears to blend at the seams and look flat.  So if you choose a red, go for a maroon or burgundy red.  Below is a sample I pulled from the internet of someone wearing very bright clothing, to show the reflective quality of it.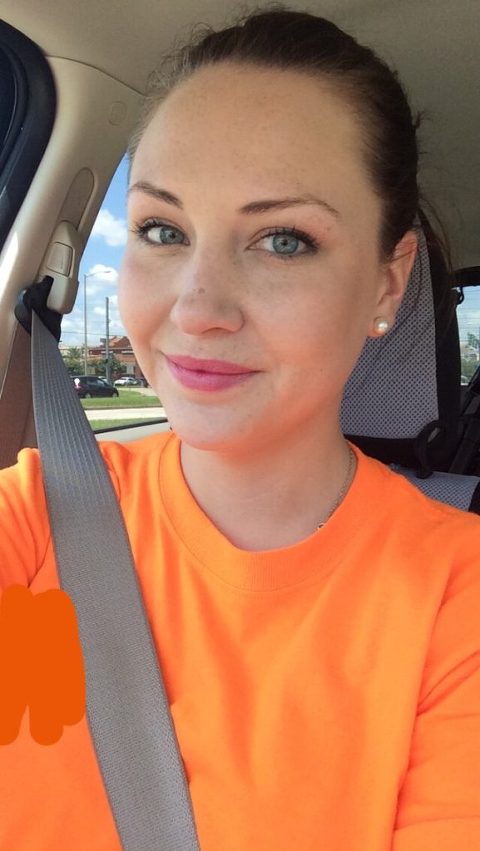 Beautiful use of color: https://www.pinterest.com/pin/357754764140094890/
Tip #3: PATTERNS ARE OK…IN MODERATION.
I love patterns.  I love animal print, geometric, damask, floral, plaid, polka dots…I could really go on.  Prints are great in your family portraits, when they are used the right way and in moderation.  The general rule of thumb is that if plaid is introduced, it should be either one person wearing the plaid, or in small ways (like a scarf or a vest covering most of the pattern).  Stripes can be worn by several people, if one is wearing super thin stripes, while the other is wearing bulky stripes. Stripes can also be worn with florals.  I love seeing thin stripes with big floral patterns, just as long as there is only two people wearing the coordinating patterns.   A good way to add more excitement to your styling without overdoing the patterns, is by using a textured fabric.  That gives the illusion of a pattern, in a more subtle way.  Here are some of my favorite stylings from clients (and my own family) using patterns!  I've also included some great Pinterest links to help better with mixing patterns.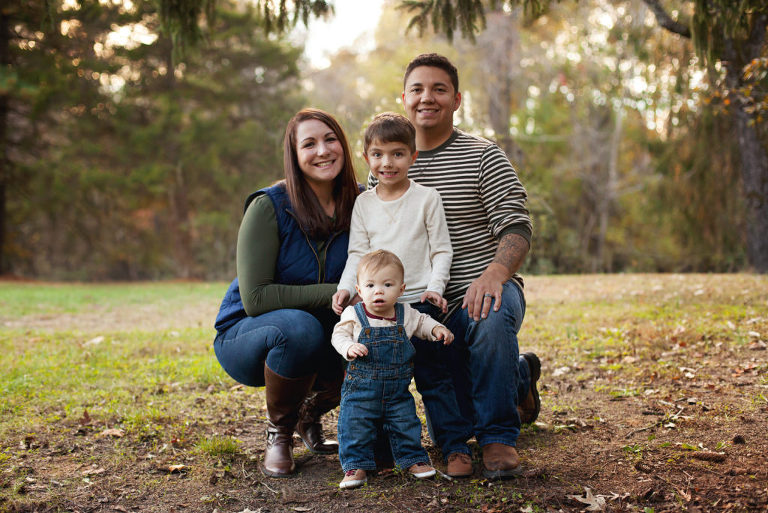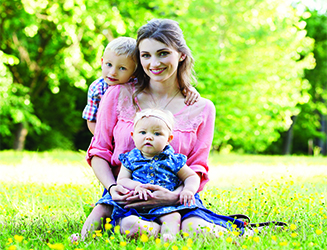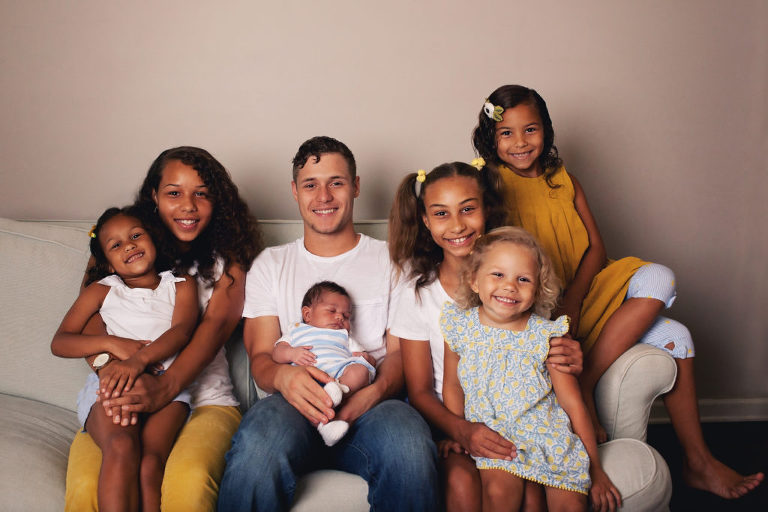 https://www.pinterest.com/pin/56787645279541739/
https://www.pinterest.com/pin/ASqkzXOOqEpudaSMUR9XM7mmgtiaA7Nv9yzE73YIElwD1xR4EymT16I/
https://www.pinterest.com/pin/659707045389988590/
Tip #4:  BE YOU.
At the end of all of this, I want you to be you.  I want you to feel comfortable in what you are wearing, and confident.  If you don't feel comfortable, you won't be confident, and that will convey in your images.  These portraits will be on your walls and in your home for the remainder of your lifetime.  I would hate for you to look back at them and hate how they look, based on how you associate the way you felt that day.  If you love to dress up and want to go all out, dress up!  If you prefer a casual look, I look forward to photographing you casual too!
To close, if you are still in need of help, I am 100% telling you to message me.  Throw some ideas at me, bug me with your pictures of outfits laid out on the department store floor.  I want you to look and feel great!
Want to take a look at some great fall styles?  Check out these links below!
https://www.pinterest.com/pin/218354281913228249/
https://www.pinterest.com/pin/584271751633552400/
Here are some adorable spring styles to think about for next year!
https://www.pinterest.com/pin/748793875514810483/