Tickles.  Deep belly laughs.  Warm touches of sunlight on the cheeks.  Love that connects hearts.
There is nothing more endearing than looking at those moments captured in a still frame.  The moments that make you remember why you wake up every day and live the same repetitive life.  The daily grind of work, dinner, and bed.  These are the moments that you can see the love your children have for you.  How they look to you as their biggest hero, even when you feel like you aren't even making a small dent in this world.  These portraits are the ones they will look back to in years to come, and know they were deeply cared for, and loved beyond measure.  They say a portrait paints a thousand words, and yet a thousand doesn't seem to be enough.  Children grow up and change, and that is why I photograph these moments.  Those little moments when you can't remember that goofy smile, or just how little they are in your arms.  A portrait session holds more meaning than just a portrait.  It's your life in hard copy.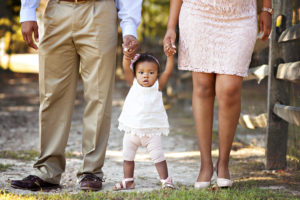 Each year I choose a different location and a different goal for Petite family portraits.  Some are geared towards fall, some are Mommy & Me, and some are just for the kids.  Each session is thought out in detail for time, scenery, and what fits the style agenda better.
What is a Petite Session?
A Petite Session is a shorter version of  my regular full family portrait sessions.  They are quick and only include a limited number of images.  These are typically done on one day with back to back sessions at the same location.
What will the Petite Session be like?
I will have a designated area where we will meet.  Before we begin, I usually take the first 5 minutes to get to know you and help you all to feel comfortable behind the lens.  Children are usually shy in the beginning so this is when I take the time to work out the fears and uncertainty, and of course makes some giggles happen before we take pictures!
Once we get started, we will walk to various locations around the park where I invest the time in posing, fixing any clothing and stray hairs, and guide you through each shot.  If you've never done this before, that's great!  It makes it easier for me to catch that raw emotion and natural interaction between your family.
How long until I see my images?
Petite sessions provide images back much quicker than a full session.  I give up to two weeks for images to be completed, but the average time is one week for your images to be completed.  Once they are ready, we will choose a date to choose your favorite 5 images, and the opportunity to purchase prints or products.
Every year I photograph a new family, I grow to love what I do more and more.  The memories that are made during each session isn't just your memories, they are mine too.  I love the giggles, the hugs, the high fives, and the heart warming thank you's.  Without families like you, I wouldn't have such a joyous profession.
Client Testimonials
"..welcoming, patient, and sweet.."
"..the outcome exceeded our expectation."
"We will cherish the work that she has done for our son's entire life."
"Her peaceful and calm demeanor really makes the session a great experience."
"Our photographer for life!"