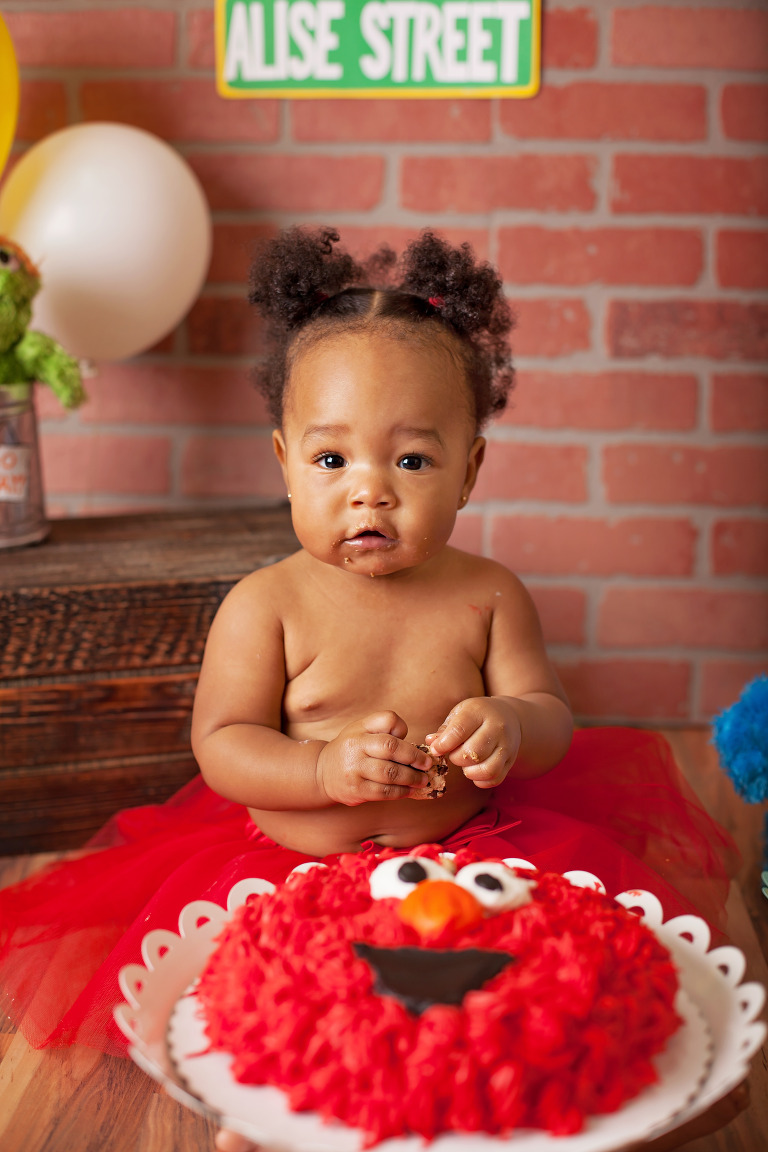 It's always an honor to have a parent bring their baby back to me. From newborn, to milestones, to a first birthday celebration, I get to watch these incredible babies grow. It's truly a job that is more like fun!
I can't even describe my excitement when they told me the theme of her party would be Sesame Street. I immediately thought of the cutest set up, and was ready to do the session right then! (Or well after I bought the props ha!) I even browsed Pinterest to see if anyone had already done my idea, and much to my surprise, no one had! I suppose that's a good thing, (so if you are here from Pinterest, that's awesome!)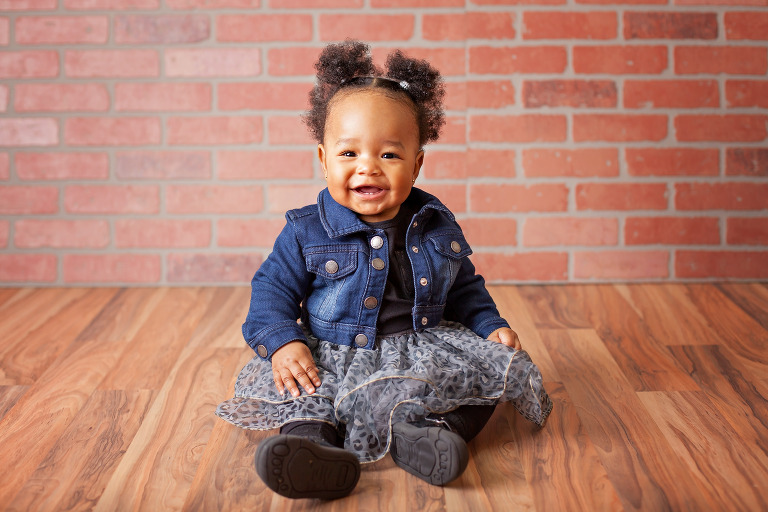 After a few before cake smashing pictures, I placed each character and prop in it's place and was ready to shoot. This was going to be so much fun!!! And then the bomb dropped. She freaked, and didn't even want to touch the cake. I could have freaked out, but instead I went for plan B. Steal one of Cookie Monster's cookies (sorry Cookie Monster!) The cookies saved the day, and the shoot turned out beautiful, even though there was hardly a mess…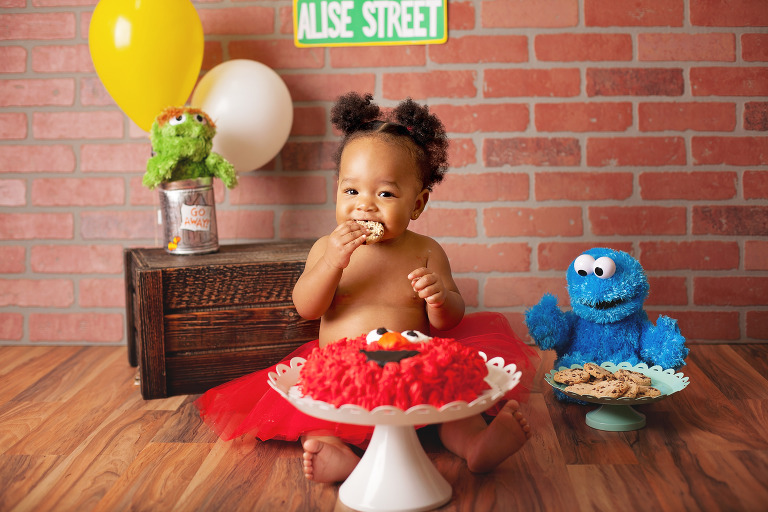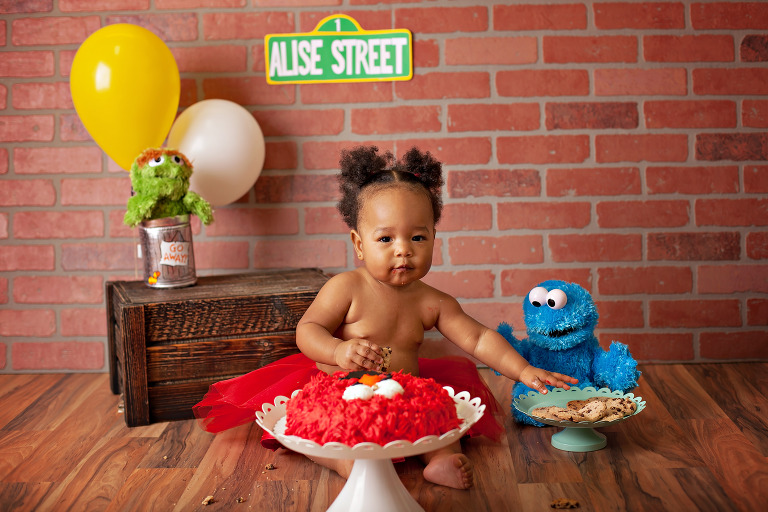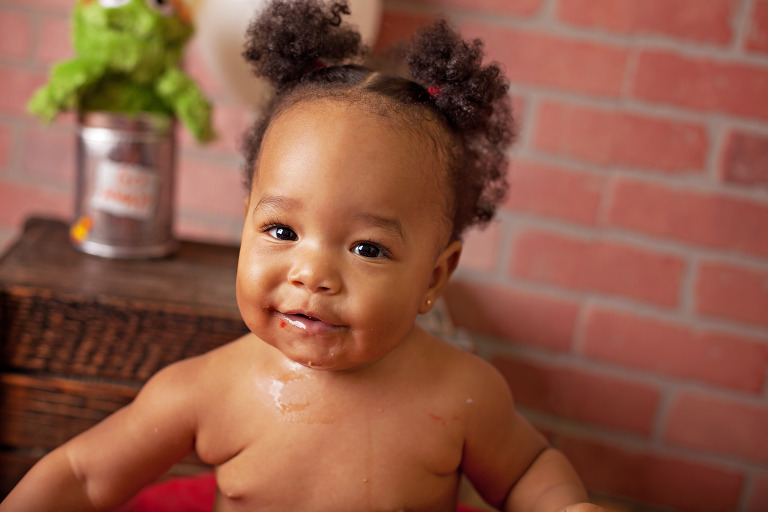 At the end of all of my cake smashes, I like to give the babies a quick clean up bath, but since she wasn't really dirty, we did a bath full of bubbles.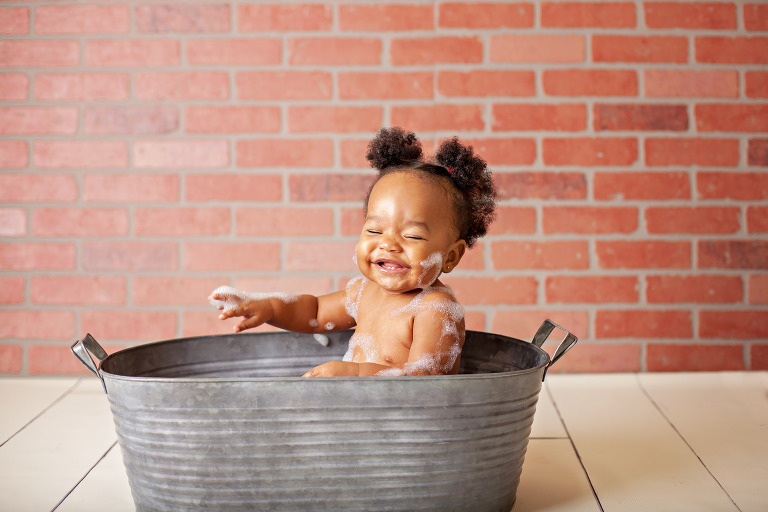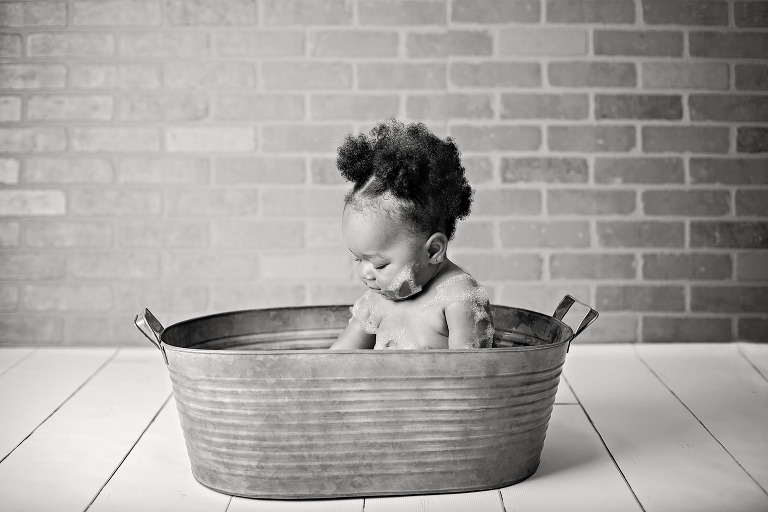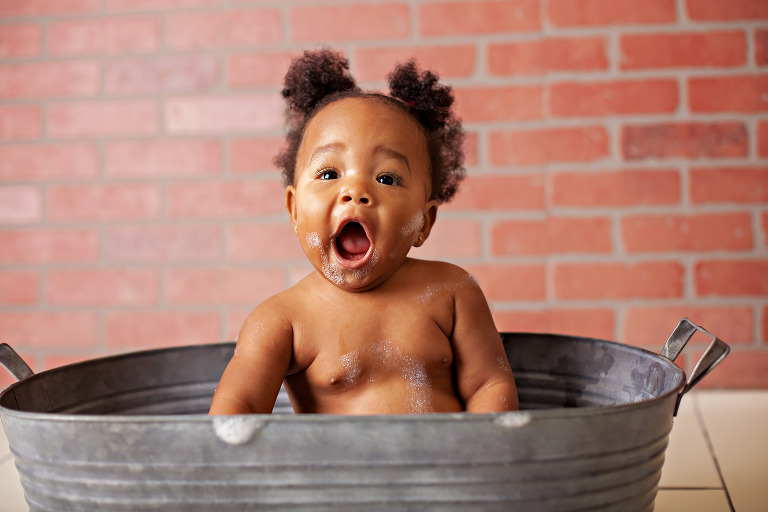 I'm pretty sure you can tell from her face in all of these, this was her favorite part. I was pretty tickled watching her have a blast, and editing them made it all the more enjoyable. This is for sure one of my favorite sessions of the year. Happy 1st Birthday Alise! I hope to see you back again soon!