Last years Christmas mini sessions were truly the definition of magical.  The sounds of Christmas music echoed around the open floor plan, and bounced off the high ceiling.  The smell of hot cocoa filled the air, and the delicious gourmet treats surely melt in the mouths of each family that visited that day.  The most magical part of it all was watching each child twirl around under the falling snow, just like they would on the first snow fall day.
While last years sessions were what dreams look like, this year I have incorporated that same dreamy feeling, but with the traditional Christmas look, and the things that bring you back to your childhood.  Hot cocoa will still warm the belly, and the taste of those cookies, (that were meant for St. Nick but you snuck one for yourself) will be sure to delight the kids and the parents alike.  This years cookies will be made from the wonderful Sugar Fix Bakery in Ashland, VA, so if you've never had the pleasure of eating one, you're in for a treat!  Take a look below for a sneak peek of our setup this year!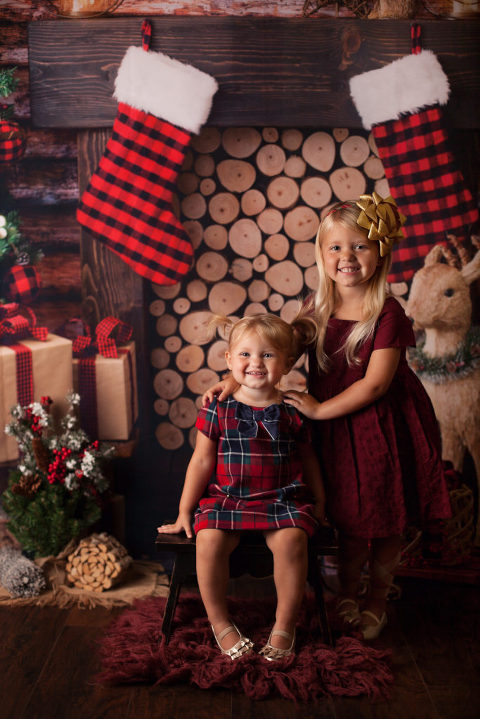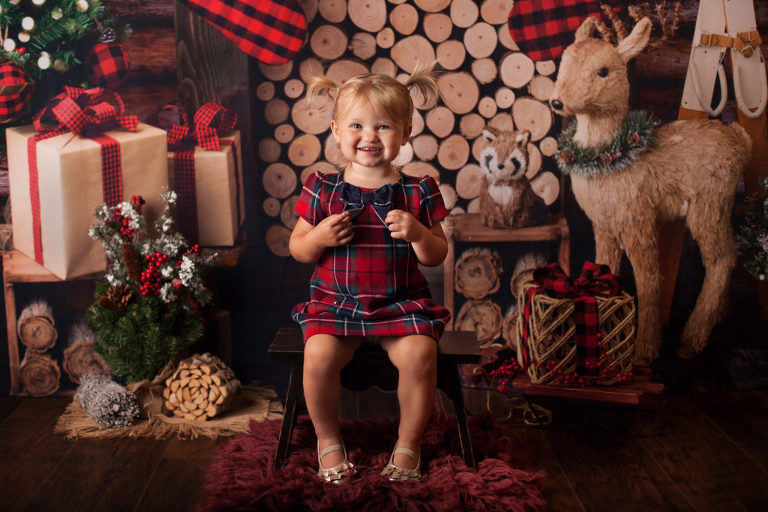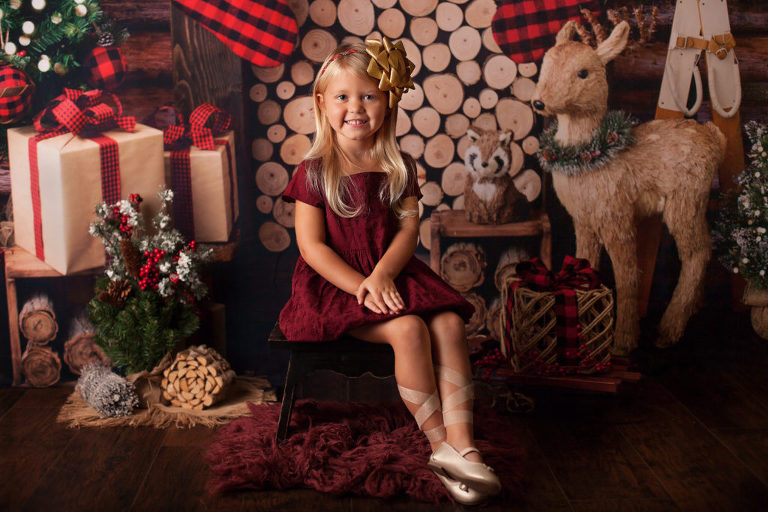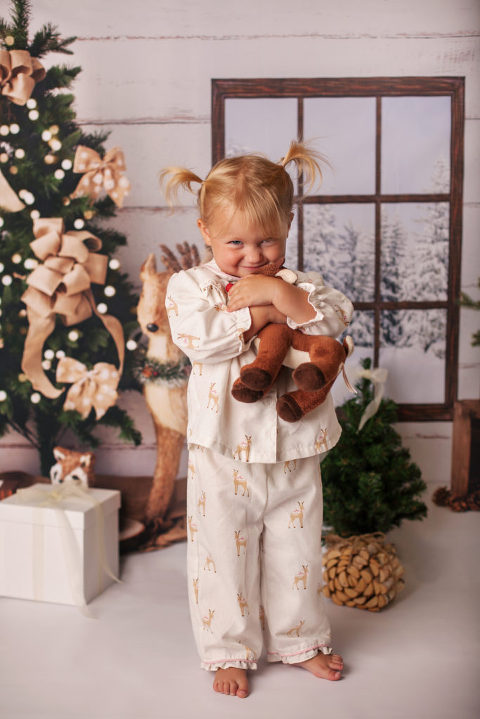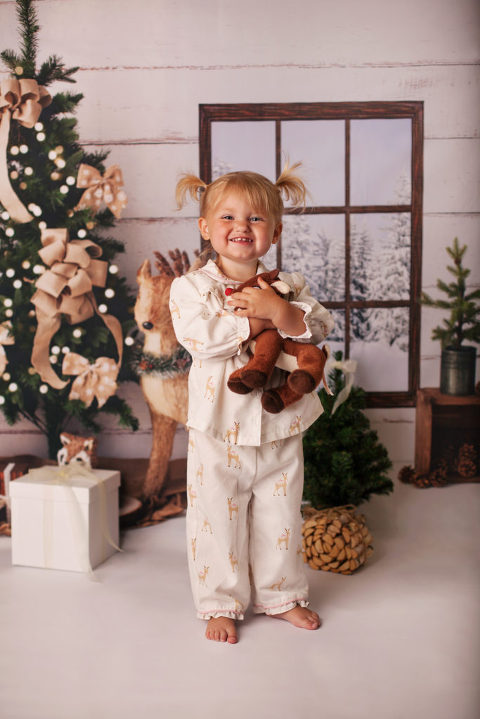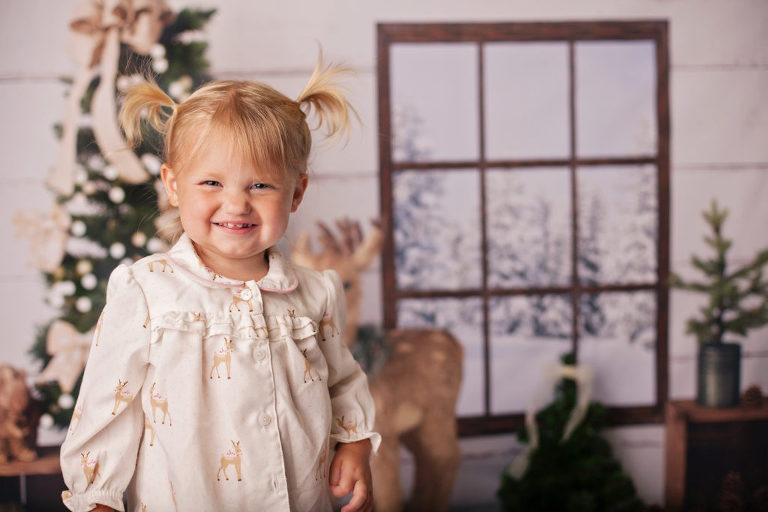 And here is the full size back drop, fit for families and the taller crowd!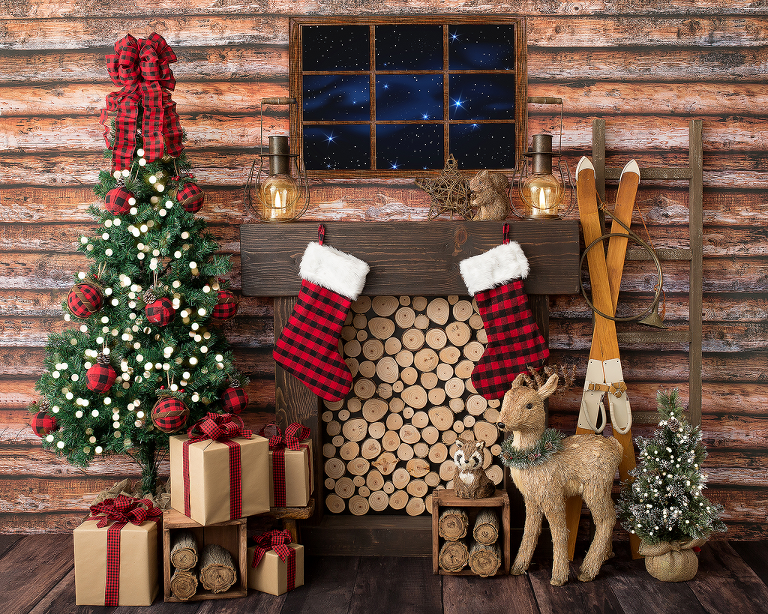 The sessions this year are Cozy Cabin style and will have the additional white backdrop set up just for children 4 and under.  For $200 + tax, these limited sessions are 15 minutes in length, but plan to stay an additional 15 minutes so we can chat and you can enjoy these holiday refreshments!  Your price will include 10 Christmas cards with your choice of up to 5 images (and the digitals to accompany them), and a special holiday collectible gift from me as a "thank you" for choosing me for your holiday portrait experience.  As always, additional products are available for purchase, including additional Christmas cards. These sessions will take place on November 10th, please inquire about remaining dates as they may change often.
If you'd like to see just how magical these sessions are, take a look at this quick video from our Christmas experience last year!
I look forward to seeing you at my Cozy Cabin Christmas Minis this holiday season!